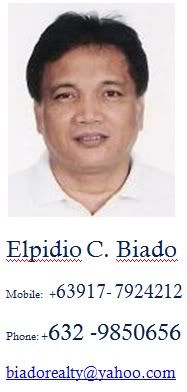 ...Through the years, Camella Homes has grown to become the largest housing developer in the country. Our master plan for success is simple; for every house that we build, we see a Filipino Family; for every subdivision we create, we envision a Filipino Community.

Our blueprint for housing goes beyond providing high quality housing. It encompasses the passion to create masterfully planned residential projects that provide the perfect environment for raising not only our children but an entire community of families living in a quiet, peaceful and friendly neighborhood.

Camella Homes' roots as a housing developer date back to the early seventies with the first development project undertaken by our founder MANNY B. VILLAR, JR. Under his leadership, we have grown to be the largest housing developer in the Philippines today.



About Camella Homes
Camella Homes and Communities, the country's most preferred housing brand, is a proud member of the Philippines' largest home builder, Vista Land & Lifescapes, Inc. Only Vista Land offers the broadest spectrum of homes, catering to all income levels, spanning the largest geographic reach.

Camella is the first in building homes and communities within the means of average Filipino in the affordable housing segment. Proud of its more than 30-year legacy of pioneering value-for-money homes in master planned community, Camella has added to its offerings luxury single-family homes and city lifestyle residences close to Makati business district, with innovatively conceived 2-storey town homes and low-rise condominiums. All these choice elements come together merged in a mixed-use environment, unprecedented in its design to provide the ultimate level of convenience and comfort for your family.